We have lots of experience teachers at Atomic Fibers - Crochet, Knitting, Quilting, Sewing, and Weaving. Get to know them!


Patty Ashworth - I'm the crazy woman who loves to hand quilt. Been sewing since I was 5, taught by my Grandmother. Got into making my own clothes in high school, and soon after started sewing the scraps together. Made my first quilt just after high school, and got serious about it in the very early 70's. After doing traditional designs for years, I got bored with geometric designs and have been playing with designs of my own. I have been a professional hand quilter for over 35 years and really love the hand quilting part of it. I did a lot of commissions work for people who had a quilt top that they wanted finished by hand. I'm not taking in as much work for others now. I have so much fabric and plenty of designs that I want to get done!
I have taught classes on and off for several years. Love to lecture on quilting and show the clothing that I have pieced together. I made the reproduction quilts that are in a visitor's center. I also have had a few single artist shows.
Patty teaches hand quilting classes and more.
Joan & Vicki Bennett - Joan and Vicki Bennett (the Busy B's) are mother and daughter who have been sewing and crafting for a combined 120 years! Joan was a tailor and seamstress for many years and they both took up quilting about 15 years ago and are constantly on the lookout for new fabric based projects. They are a fun teaching duo!
Joan & Vicki love teaches smaller sewing craft projects, great for gift giving.






Teresa Brittain - Teresa has been a fiber enthusiast for almost two decades--knitting, crocheting, spinning, dyeing, and weaving in her spare time. While she is the proud owner of a floor loom, she prefers the ease and speed with which she can warp a rigid heddle loom and start weaving.


Teresa hosts our monthly Atomic Warpers Club on the 3rd Saturday every month.
Toni Carringer - has been quilting since 94' and sewing since high school. She has been published in the Baltimore Sun for her online quilting experiences. Toni has taught over 8 years, through various shops and in private sessions. Her favorite technique is paper piecing and love hosting mystery quilt classes as well as her Make It Take It classes. Her passion is watching others learn how to quilt and become successful and grow in their own hobby(s).

Toni teaches various quilting, sewing and some knitting classes.


Terry Doll - Terry is a Registered Nurse who works part time at a clinic in Oak Ridge. She grew up in Nebraska and lived in Wisconsin and Maine before moving to Oak Ridge 25 years ago. She is a dedicated wife and the mother of three exceptional children and grandmother to one very exceptional granddaughter. Terry learned to sew from her mother as a child and started quilting in her 20s. Her free time and interest in quilting increased substantially when the three exceptional children left home to attend college and pursue careers. Terry began longarm quilting about two years

ago and really enjoys it. She has found making quilts for the Linus Project to be very rewarding. She is particularly fond of log cabin patterns, quilts with stars and the technique of paper piecing because it is fun and easy to learn, where

everything lines up properly.


Terry teaches and hosts various charity worships.



Cheryl LaBaugh
-
Cheryl is a retired high school mathematics teacher and director of technology from a small rural school district in upstate New York. She was also a principal at a Christian School for 5 years. She started sewing as a little girl with her grandmother and has been doing crafts of some sort ever since. She started quilting in 1996 and loved it. She took every class she could and sewed every chance she got – even at the expense of sleep! Quilting became her new hobby/job. She started teaching quilt classes during the summer of 1999 and enjoys teaching beginners through advanced. She loves to analyze a pattern to find easier (and usually more accurate) ways to construct the blocks.
Cheryl moved to Tennessee in 2010 and currently lives in Jacksboro. She has two children, a son in NY and a daughter in SC, and three grandchildren, two in TN and one in SC. Her strong faith in the Lord motivates her to try to be a blessing to all the people God puts in her path. Her desire is to touch others' lives and make a difference. One way she tries to do that is to share her knowledge and love of quilting with those she meets. She is looking forward to making new friends at Atomic Fibers.


Cheryl teaches techniques using tools designed by Marti Michell along with other intermediate processes.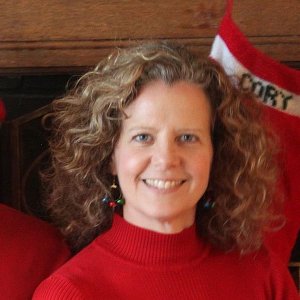 Peggy Payne - is still a new teacher to Atomic Fibers. Atomic Fibers has hosted a trunk show and a class last spring with Peggy and the response was very supportive.

Peggy's business, New Covenant Quilting is a small business that first came about when she began to do longarm quilting for herself and other customers. Over time, Peggy had made custom-ordered quilts for customers doing the piecing, quilting and finishing work. This led to me home and to designin

g quilts and publishing patterns.



Peggy Payne grew up with a love and appreciation for quilts that her mother and grandmother made over the years, but it took time for her to begin her own journey to making, quilting and now designing quilts. With a varied background that includes being a southern woman (primarily East TN), an engineering degree, and being an Air Force wife during her husband's 21 years of service, and decades as a Bible study leader, all things lead to where she is now. Life, the beauty of the area, her Christian faith, and many interests inspire each quilt design. After teaching other designer's patterns and with some experience working in the quilt industry, she found herself more and more drawn to designing and writing her own patterns. With many ideas swimming around in her head, time will bring about other patterns in the future to add to those already published.

Peggy enjoys the teaching process as she encourages students to accomplish accurate piecing processes and successful finishes. You can visit her website: www.newcovenantquilting.com and join her page on Facebook at New Covenant Quilting as well.

Peggy teachers several of her Barn Quilt Series and technique based classes.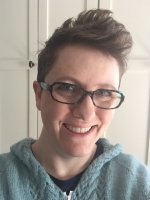 Emily Smartt - Emily Smartt is a Jill of all crafts. She loves to knit, crochet, spin, weave and sew (just to name a few of her favorites). She first learned to knit back in 2002 and has been attending classes and conventions ever since. Emily has 2 years experience in knitting instruction and believes anyone can learn the craft, but must be patient with themselves. Emily has a fun outgoing personality and loves to laugh. She is a wife, a mom, an avid fitness enthusiast and has a "big girl" job in computer programming.


Emily teaches basics knitting techniques, advance knitting techniques and fun sewing projects!





Rachel Venables - Rachel is our first international teacher. She is visiting from England.

Rachel is 49 years of age and married to Mark for just under 20 years, with a 15 ½ year old National Debt! (aka Rowan her daughter). Rachel is a Podiatrist based in the community. At home she owns 2 Maine coon cats, one British Shorthair and 1 dog who is a Schnauzer/poodle cross, 2 crazy Polish Frizzle hens and a tank of fish.
Rachel learned to sew at my maternal Grandmothers and at school although her mother had a Singer in a Horn Cabinet in which her mother hid coconut mushroom sweets (yeuk). Rachel played with buttons and textiles from a very young age and made costumes from long pieces of polyester.
Rachel enjoys teaching and currently is teaching in several local (and not so local) shops in her home country, England.
Best sewing moment: Mother stated that her work was amazing and she was just stunned I did it on a domestic. Teaching her mother and aunt who are both highly skilled dressmakers! Worst sewing moment: Sewing through my left finger and nail and removing the broken needle myself. Ouch!
Rachel also works with a local cat sanctuary and support she daughter's return to health following a traumatic event.

Rachel is hosting a pop-up class this fall during her visit to Tennessee. Check out her Improv Thread Play/Raw Edge Applique class. Seating is limited.